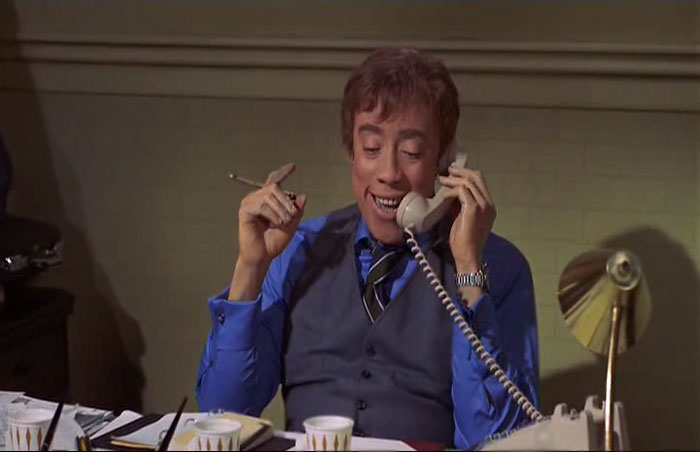 Directed by Melvin Van Peebles
35 mm color film
100 minutes
Columbia Pictures
Watermelon Man offers extraordinarily frank insights into the causes and effects of white prejudice, even among seemingly progressive Americans. Melvin Van Peebles's sardonic comedy is one of the most incisive artistic explorations of the racial anxieties that lie just below the surface of white liberalism. The African American actor Godfrey Cambridge plays Jeff Gerber, a successful insurance salesman who, despite the efforts of his liberal wife, Althea (Estelle Parsons), is a loudmouthed and obnoxious white bigot. One morning Gerber awakes in his typical suburban home to find that he has turned black, a permanent condition he believes is the temporary result of excessive soy sauce consumption and the twice-daily use of a sun lamp.
Gerber's hysterical reaction to the prospect of giving up the whiteness that has served him so effectively, and the mutability and arbitrariness of the racial categories we so assiduously defend, constitute Watermelon Man's central and hilarious motifs. But another aspect of the film—the confusion and ambivalence of the open-minded Althea—most poignantly speaks to the racial limitations of white Americans, even the most progressive. "I'm still liberal, but to a point," she utters as she rebuffs her husband's sexual advances. Unable to get past the new color of her husband's skin, and her own hypocrisy, Althea relocates to Indiana with the couple's two children. In so doing, she vigorously protects her own whiteness, an identity so valuable that it compels her to betray the only man she has ever loved.
Maurice Berger